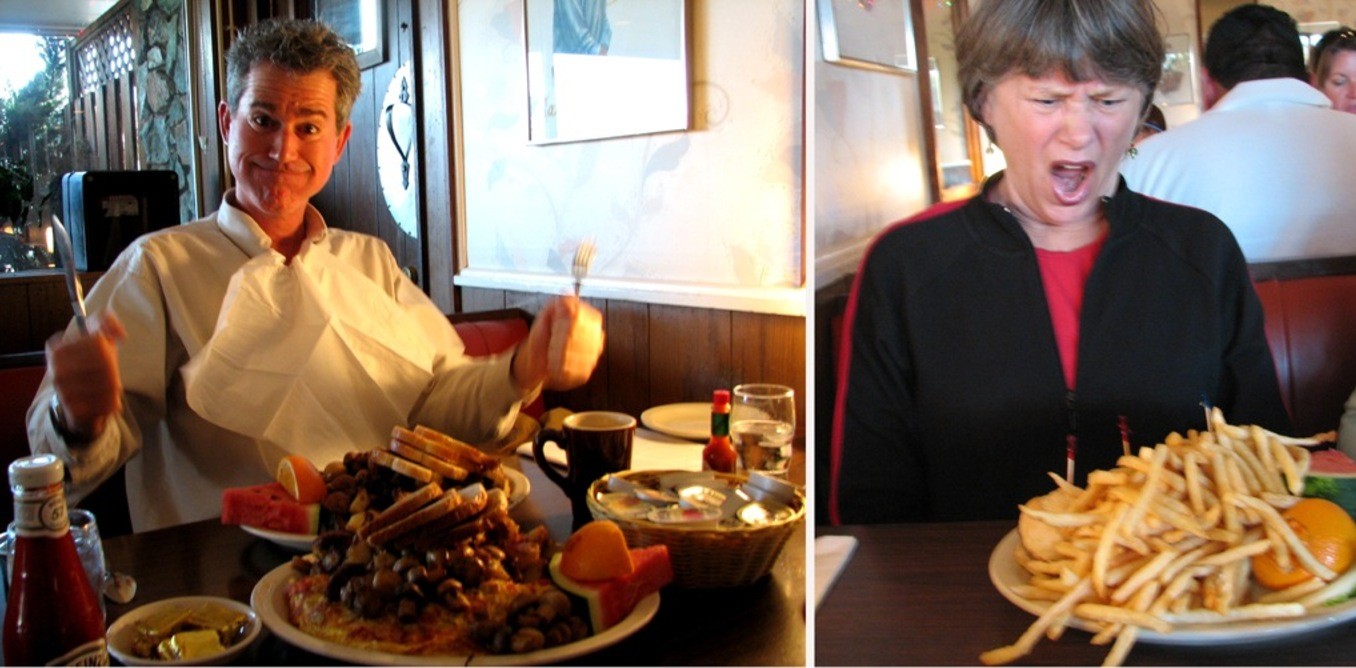 Appetite Control: It's Complicated
Too many people like to blame appetite problems on one hormone, or one macronutrient.  However, I don't think people appreciate just how complicated human appetite regulation really is.  From a recent review paper on the subject (with my highlights added in bold):
Appetite is regulated by a complex system of central and peripheral signals which interact in order to modulate the individual response to nutrient ingestion. Peripheral regulation includes satiety signals and adiposity signals, while central control is accomplished by several effectors, including the neuropeptidergic, monoaminergic and endocannabinoid systems. Satiety signals, including cholecystokinin (CCK), glucagon-like peptide-1 (GLP-1) and peptide YY (PYY), originate from the gastrointestinal (GI) tract during a meal and, through the vagus nerve, reach the nucleus tractus solitarius (NTS) in the caudal brainstem. From NTS afferents fibers project to the arcuate nucleus (ARC), where satiety signals are integrated with adiposity signals, namely leptin and insulin, and with several hypothalamic and supra-hypothalamic inputs, thus creating a complex network of neural circuits which finally elaborate the individual response to a meal. As for the neuropeptidergic system, ARC neurons secrete orexigenic substances, such as neuropeptide Y (NPY) and agouti-related peptide (AGRP), and anorexigenic peptides such as pro-opiomelanocortin (POMC) and cocaine- and amphetamine-regulated transcript (CART). Other brain areas involved in the control of food intake are located downstream the ARC: among these, the paraventricular nucleus (PVN), which produces anorexigenic peptides such as thyrotropin releasing hormone (TRH), corticotrophin releasing hormone (CRH) and oxytocin, the lateral hypothalamus (LHA) and perifornical area (PFA), secreting the orexigenic substances orexin-A (OXA) and melanin concentrating hormone (MCH). A great interest in endocannabinoids, important players in the regulation of food intake, has recently developed. In conclusion, the present work reviews the most recent insights into the complex and redundant molecular mechanisms regulating food intake, focusing on the most encouraging perspectives for the treatment of obesity.
Note how many hormones and other factors of your physiology are involved in regulating appetite.  And that's just the physiological factors.  Human psychology also plays a powerful role in appetite, and all of these physiological and psychological factors interact with each other every second of the day.  This is why scientists have not been able to develop a drug that can adequately tackle obesity, because if you develop a drug to block one pathway, another redundant pathway is there to take its place.  It's also why it is misguided for anyone to blame obesity on a single macronutrient, single hormone, or other single cause, and why there is no one-size-fits-all solution to permanent weight loss.
---
Get the latest science on muscle gain and fat loss every month
Keeping up with the research is tough, so let us do the work for you. Consider signing up for the
Weightology Research Review
. We cover 8 studies per month and break everything down for you, so you don't need a PhD to interpret the data. You also get access to an archive of nearly 300 video and written reviews, evidence-based guides, Q&A's, and more.
Click here to learn more.
Want some sample content before you buy?