James Krieger was one of the hidden gems of the fitness world when I was coming up. Honestly, when I read his now infamous series on insulin and body composition measurements, I felt like I had found a secret cache of knowledge that advanced my understanding of nutrition and body composition change more than the last 20 articles I'd read combined. Not only is James formally educated in both exercise and nutritional science, he has been in the fitness industry for years, he walks the walk, and he understands the ins and outs of the science because he himself is a published exercise and nutrition scientist. Not only has he published, he's published some of the most foundational journal articles in our field helping to establish fundamental relationships between exercise variables with hypertrophy and strength, and nutritional variables with fat loss and muscle retention. Reading weightology is not just a way to learn information, but a resource to help you learn how to think. I credit much of my critical thinking development from learning by his example and I proudly give weightology my highest recommendation. - Eric Helms, MS, CSCS, 3D Muscle Journey
As an information-driven person, I found James's ability to explain the science behind the guidance in understandable terms to be invaluable.  Knowing the "Why" in addition to the "What" made ma more self-sufficient client, and helped keep me engaged in the progress.  His enthusiasm was genuine and infectious, making every session enjoyable, and helped me get started on a life-long change in lifestyle. - Robert M.
James Krieger is an expert in the fields of exercise science and nutrition and is passionate about helping others to live a better life. As my physical trainer and weight loss coach, James was instrumental in designing a personalized program that truly changed my life. I went from living a very sedentary lifestyle and making the poorest choices in my diet, to actually enjoying daily exercise and reaping the many benefits of eating well balanced meals.

- Berry Fowler, founder of Sylvan Learning Centers and The Little Gym
Some of my closer friends know that I've been doing a lot of reading about nutrition and fitness during the last year and a half or so (in addition to curling in the squat cage). In my not-so-humble opinion there's a lot of bullsh*t out there, so it's good when you can find research based, reliable information. I've got a very small list of what I consider to be outstanding resources, one of which is James Krieger over at www.weightology.net. I'd highly recommend reading his material if the topic interests you. - Patrick Umphrey, Powerlifter, Eat Train Progress Coach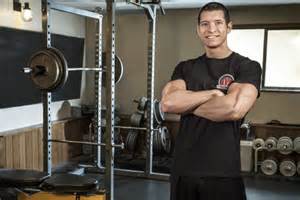 Again thank you so incredibly much for your service, as a Certified Sports Nutrition Advisor and natural bodybuilder I'm constantly attempting to explain things through science and having your unbiased opinion lay out the info in layman's terms while providing MANY scientific references is a gift from the heavens. - Jameson Wolff, BCRPA, CSNA, Jameson Wolff Fitness Systems
For me it was the best presentation and learning experience of my career to date and saying thank you doesn't even begin to cover it. You were simply immense, and I truly mean this - the 3 talks I've seen you deliver are the best pieces of education I've ever experienced. Thanks for everything you do. - Chris Burgess, Lift The Bar
Where have you been all my life lol? Thanks for all the great info and look forward to more of your goodness in the future.  You're awesome, James. - Sumi Singh, Shaila Fitness
I've been to a LOT of nutrition/health seminars, courses, talks, etc., and that presentation you did yesterday is perhaps THE single best one I've ever witnessed. And I include anything I experienced in formal academia for my MSc. in nutritional sciences. Truly phenomenal. - Danny Lennon, Sigma Nutrition
Just wanted to send you a personal message of thanks for the presentation you gave yesterday. It was without doubt the BEST of the entire weekend and I am truly grateful. Thank goodness you didn't have to share your time on stage. Anyway, I am now trying to recover from my Krieger Fever! Needless to say I will be signing up to weightology to further my own knowledge. The work that people such as yourself, Brad, Alan, Eric etc are doing is exactly what the industry needs. - Bjorn Dawson, Bjornfit Weight Loss & Diet Coaching
Honestly the best talk of the weekend.  James Krieger you legend...absolutely loving the passion in your insulin talk - Kat Burne, The Strength Studio, Chippenham
Just wanted to say James that your talk was the highlight of the weekend for me.  Stole the show. - Tony Cottenden, Top Condition Personal Training
Dude...your presentation in Bath was amazing!! It was def the talk of the class every break we went on.  I guess we dont hear you speak alot lol. But everyone enjoyed and got alot of knowledge out of your lectures! - Eric Lee Salazar, Flex Level Fitness
@Weightology delivered an incredible session @EPIC_summit yesterday ... it was relentless class James, glad we got to listen for so long - Chris Foster, Nuffield Health
For me, like many others, your talk was the highlight! The content and delivery were exceptional, and by no exaggeration it was the best nutrition talk I've seen. - Joseph Agu, Elite Nutrition Coaching
Was amazing to meet you this weekend. Not sure if you've seen my tweets about you but you totally stole the show. The best thing that could have happened for the summit was Keifer not turning up to give you more time to speak. - Martin MacDonald, Mac-Nutrition
I wanted to let you know me and my colleagues from Estonia were very impressed with your presentation on the topic of insulin!  I especially enjoyed your logical approach to the discussion. Prediction --> data --> false/correct? Also the very entertaining example of how you'd try to falsify/test a hypothesis by bringing the example of "Is Brad Schoenfield Batman?" and the game of logic. - Risto Uuk, Teadliktreening.com
Thank you for your fantastic presentations.  I left both with big takeaway points.  Your talk was incredibly engaging and has motivated me to share this important information with my audience and use it to help my clients. - Steve Hall, Revive Stronger
Thanks even more for the AWESOME preso you put together for us at the summit.  I have so much respect for your work and the message you're putting out there and, although it was a one way debate, there is only one word that comes to mind with regards to that debate ... KRIEGERED!!!  Your presentation was so clear, concise yet comprehensive enough to get the faces across.  The added humour was just the cherry on top! - Nadia Marsh
Just wanted to say your talk was amazing, both entertaining and educational - Alex Briscoe, TFD Health & Fitness
Man you owned that stage.  It was a privilege to be there and part of that - Padraic McDonagh, Sharper Fitness
James Krieger is showing everyone what he's made of.  I've always said he's one of the brilliant minds in the industry. - Bruno Pedote, BSc Honours Sport and Exercise Science, Qualified Personal Trainer, Shredded By Science Coach
I just want you to know you are the BEST in the business...I so appreciate you having opened my eyes to what I have been missing and changing my perspective on so many things. - Emily I.


Lost over 100lbs 15 years ago and kept it off.  Your website has been by far the best place to understand  some of the changes this caused (lower NEAT) and where to go from here.  Thank you for being such a good resource. Keep it coming. - Zane Jones

Investing in weightology has been one of the better decisions I've made as far as my physical and mental health are concerned – thank you James. - Jason Bower

...your content is amazing, I think not enough people are aware of the quality compared to other well known research reviews - Marco S.
---
Get the latest science on muscle gain and fat loss every month
Keeping up with the research is tough, so let us do the work for you. Consider signing up for the
Weightology Research Review
. We cover 8 studies per month and break everything down for you, so you don't need a PhD to interpret the data. You also get access to an archive of nearly 300 video and written reviews, evidence-based guides, Q&A's, and more.
Click here to learn more.
Want some sample content before you buy?