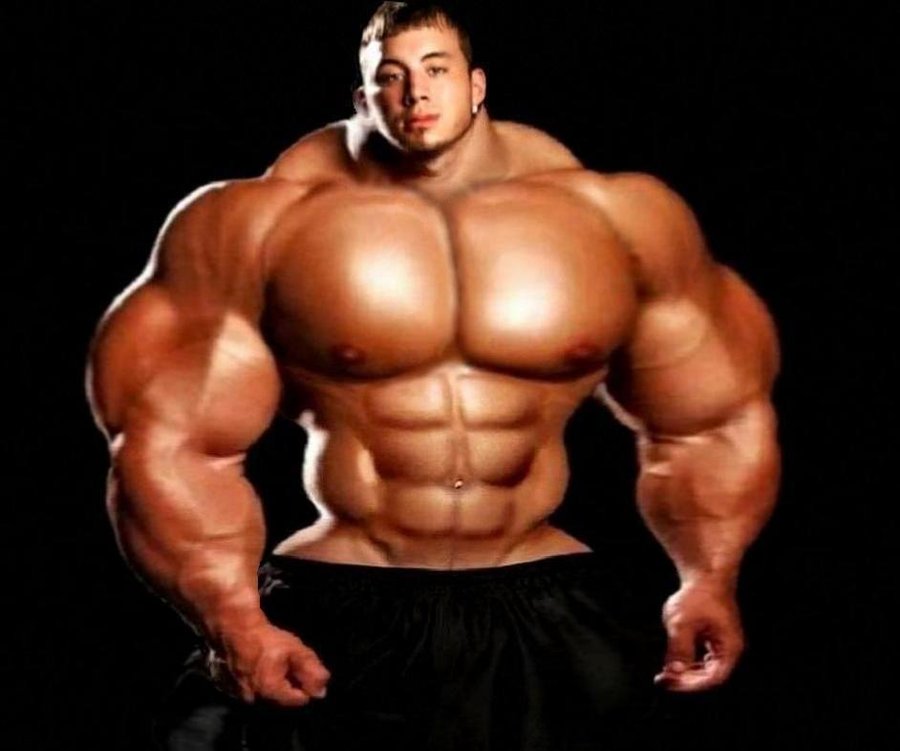 The 50 Calorie Per Pound of Muscle Myth
I don't know how many times I've heard the saying, "You increase your metabolism by 50 calories for every pound of muscle you add to your body."
50 calories per pound????   Really????
Let's take a look at this.  I'm about 180 pounds.  When I first started weight lifting, I weighed about 135 pounds.  I've added a little bit of body fat since then, so let's be conservative and say I've gained 30 pounds of muscle since I started weight training.
If I've gained 30 pounds of muscle, that means that my metabolism should have increased by 50 x 30 = 1,500 calories.
I've had my resting metabolic rate (RMR) officially tested.  The last time it was measured, it was 1,671 calories per day.
Now, if my RMR increased by 1,500 calories since I first started weight training, then that would mean my RMR started out at only 171 calories per day.
That is completely impossible.  Nobody has a resting metabolic rate that low, unless you're dead.
Building muscle does not increase your metabolism by 50 calories per day.  The real number is only 6 calories per pound on average.
So my 30 pounds of extra muscle has increased my metabolism by about 180 calories...not 1,500.
Adding muscle doesn't boost your metabolism all that much.  Yes, it does a little bit, but you'll get more bang for your buck by simply being more active throughout the day.
Don't get me wrong.  I'm not saying building muscle and strength training is not important.  It's extremely important.  It improves strength, it improves appearance, it improves function in activities of daily living, and it increases bone density.  You also get a nice elevation of your metabolism of about 50-100 calories for 24 hours after your workout.  My point is that building muscle is over-rated for permanently increasing your metabolism and energy expenditure.
The "50 calories per pound" number appears to be a case of communal reinforcement.  This is the process by which a claim becomes a strong belief through repeated assertion by members of a community.  Someone, somewhere, at one time proclaimed this 50 calorie per pound number.  Other people heard it, believed it, and started telling their friends.  It has now been repeated so often by so many people everywhere that people have accepted the number without question.  Then you get doctors and other respected health professionals quoting the number, and it becomes permanently entrenched in our beliefs.
The fact is, muscle does not boost your metabolism all that much.  Building muscle is important....just don't expect it to make you a calorie burning machine.
---
Get the latest science on muscle gain and fat loss every month
Keeping up with the research is tough, so let us do the work for you. Consider signing up for the
Weightology Research Review
. We cover 8 studies per month and break everything down for you, so you don't need a PhD to interpret the data. You also get access to an archive of nearly 300 video and written reviews, evidence-based guides, Q&A's, and more.
Click here to learn more.
Want some sample content before you buy?