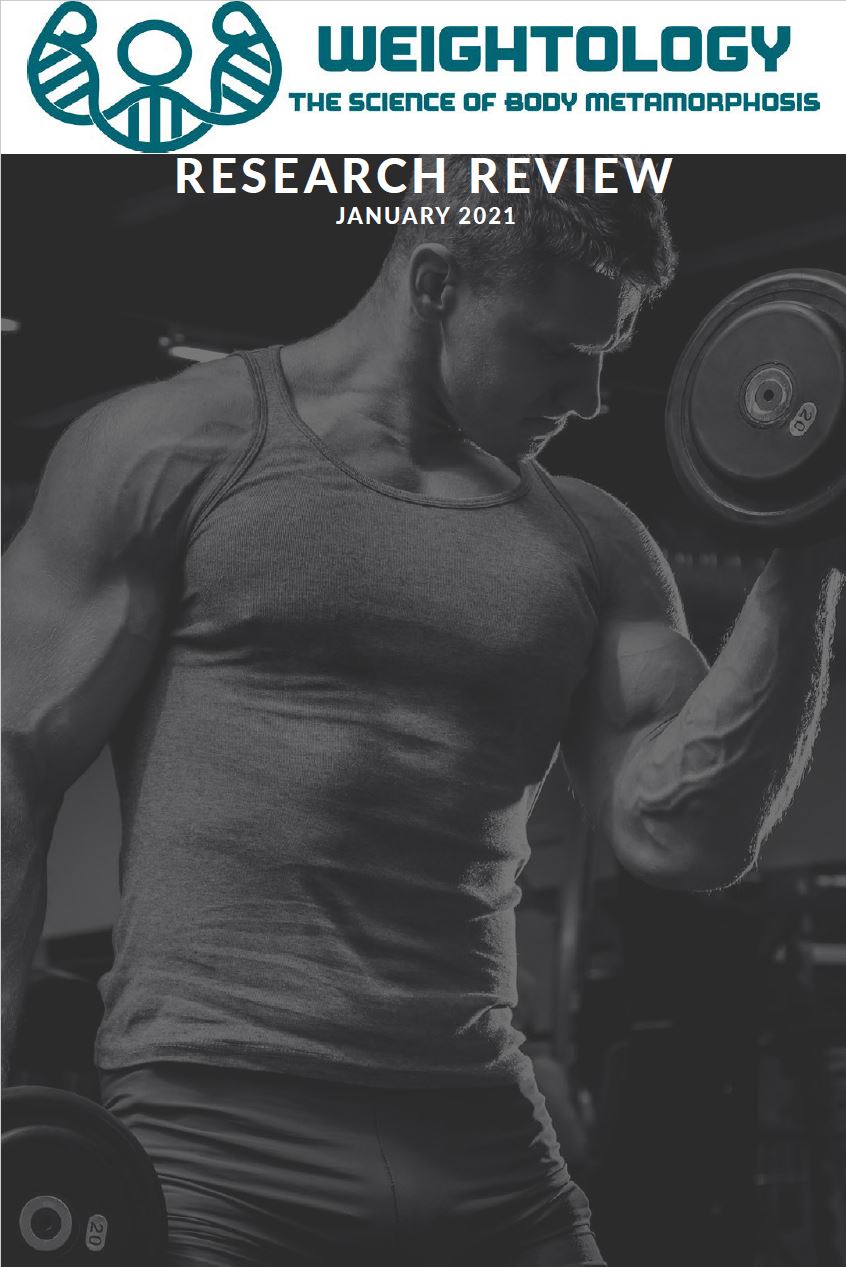 Research Review January 2021
The January 2021 issue of the Weightology Research Review is now online!

This issue features a ton of studies on getting jacked! Rounding out the issue is important info on artificial sweeteners and fat loss, and smartphone apps/activity trackers and whether they can increase physical activity.
Here's the table of contents for this issue.
Can Rep Tempo Influence Regional Hypertrophy?
Artificial Sweeteners: A Useful Fat Loss Tool
Can Trained Individuals Predict How Close They Are To Failure?
Spread Your Protein, Spread Your Lats
Does Training to Failure Result in More Central Nervous System Fatigue?
Get Yolked: Whole Eggs Might Get You More Jacked Than Egg Whites
Do Smartphone Apps & Activity Trackers Increase Physical Activity?
RIR: A Review & Retraction. We had a review of this paper "Estimating Repetitions in Reserve of Four Commonly Used Resistance Exercises" prepared, and found out just before publication of this issue that it was retracted. Thus, we have excluded the review from this issue, and unfortunately did not have sufficient time to prepare another one.
Whether you're trying to build muscle, lose fat, compete in physique shows, or help your clients lose weight and get fit, there's something in this issue for everyone.⁠
Subscribers get reviews of 6-8 different studies each month in web, mobile-optimized PDF, and digital flipbook versions, and access to an archive of 300+ video and written research reviews, evidence-based guides, and Q&As.⁠
Want to see more? Click here to subscribe!
Want to see some example content? Click here!
Already a member? Log in here.
---
Get the latest science on muscle gain and fat loss every month
Keeping up with the research is tough, so let us do the work for you. Consider signing up for the
Weightology Research Review
. We cover 8 studies per month and break everything down for you, so you don't need a PhD to interpret the data. You also get access to an archive of nearly 300 video and written reviews, evidence-based guides, Q&A's, and more.
Click here to learn more.
Want some sample content before you buy?