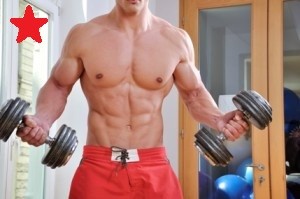 Periodization/Variation in Repetition Ranges for Muscle Size: Your Complete Evidence-Based Guide
Can periodization or varying your repetition ranges help you build more muscle?  In this evidence-based guide, I go over all the theoretical reasons why it may or may not be helpful, and then go into all of the studies that have examined this topic.  I even give some new analysis to data from a study I was involved in, an analysis you won't find anywhere else.  Click here to learn about whether varying your rep ranges can help you build more muscle (MEMBERS ONLY).
---
Get the latest science on muscle gain and fat loss every month
Keeping up with the research is tough, so let us do the work for you. Consider signing up for the
Weightology Research Review
. We cover 8 studies per month and break everything down for you, so you don't need a PhD to interpret the data. You also get access to an archive of nearly 300 video and written reviews, evidence-based guides, Q&A's, and more.
Click here to learn more.
Want some sample content before you buy?