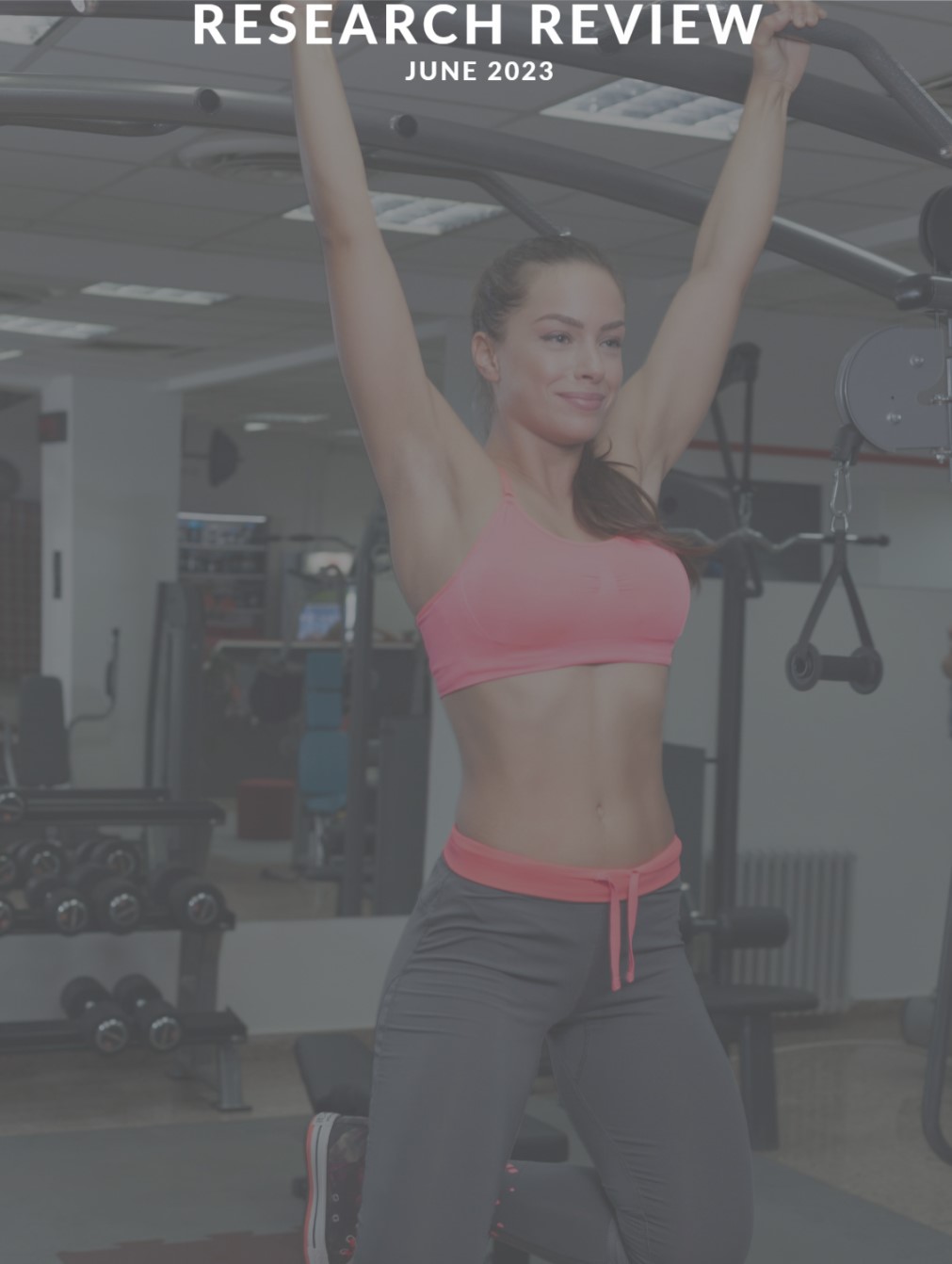 Research Review June 2023
Here's what's inside:
Is High-Dose Antioxidant Supplementation Undermining Your Resistance Training?
Striking the Right Equilibrium: Glycogen Stores and Athletic Performance
Collagen Protein Fails to Significantly Increase Muscle Protein Synthesis
Progressive Energy Restriction Versus Severe Energy Restriction
Newsflash! Menstrual Cycle Phases Do Not Affect Strength or Resistance Exercise Performance in Women
Do You Really Need to Spread Your Protein Throughout the Day for Optimal Gains?
Subscribers get reviews of 6-8 different studies each month in mobile-optimized PDF and digital flipbook versions, and access to an archive of 300+ video and written research reviews, evidence-based guides, and Q&As.⁠
Want to see more? Click here to subscribe!
Want to see some example content? Click here!
Already a member? Log in here.
May the growth be with you!
- Brandon, Cody, Astrid, and James
---
Get the latest science on muscle gain and fat loss every month
Keeping up with the research is tough, so let us do the work for you. Consider signing up for the
Weightology Research Review
. We cover 8 studies per month and break everything down for you, so you don't need a PhD to interpret the data. You also get access to an archive of nearly 300 video and written reviews, evidence-based guides, Q&A's, and more.
Click here to learn more.
Want some sample content before you buy?