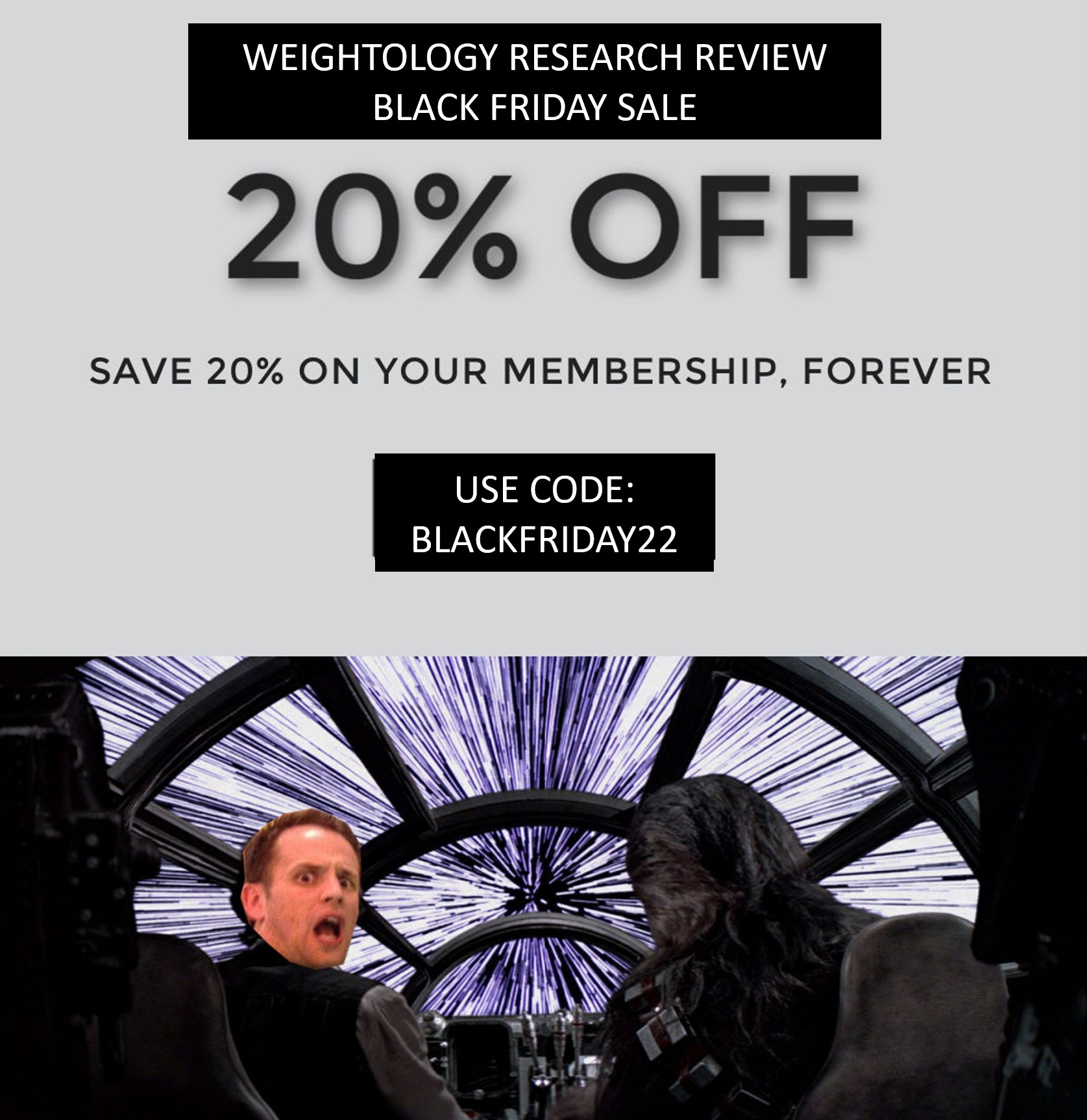 RESEARCH REVIEW BLACK FRIDAY SALE
Use coupon code BLACKFRIDAY22 through 11/29/2022 to get 20% off your subscription price which will remain as long as you remain a subscriber. That ends up being $11.99/month for a monthly subscription or $111.99/year ($9.33/month) if you choose an annual subscription.
Click here to subscribe! Remember that you must check out via Stripe to use the coupon code.
---
Get the latest science on muscle gain and fat loss every month
Keeping up with the research is tough, so let us do the work for you. Consider signing up for the
Weightology Research Review
. We cover 8 studies per month and break everything down for you, so you don't need a PhD to interpret the data. You also get access to an archive of nearly 300 video and written reviews, evidence-based guides, Q&A's, and more.
Click here to learn more.
Want some sample content before you buy?