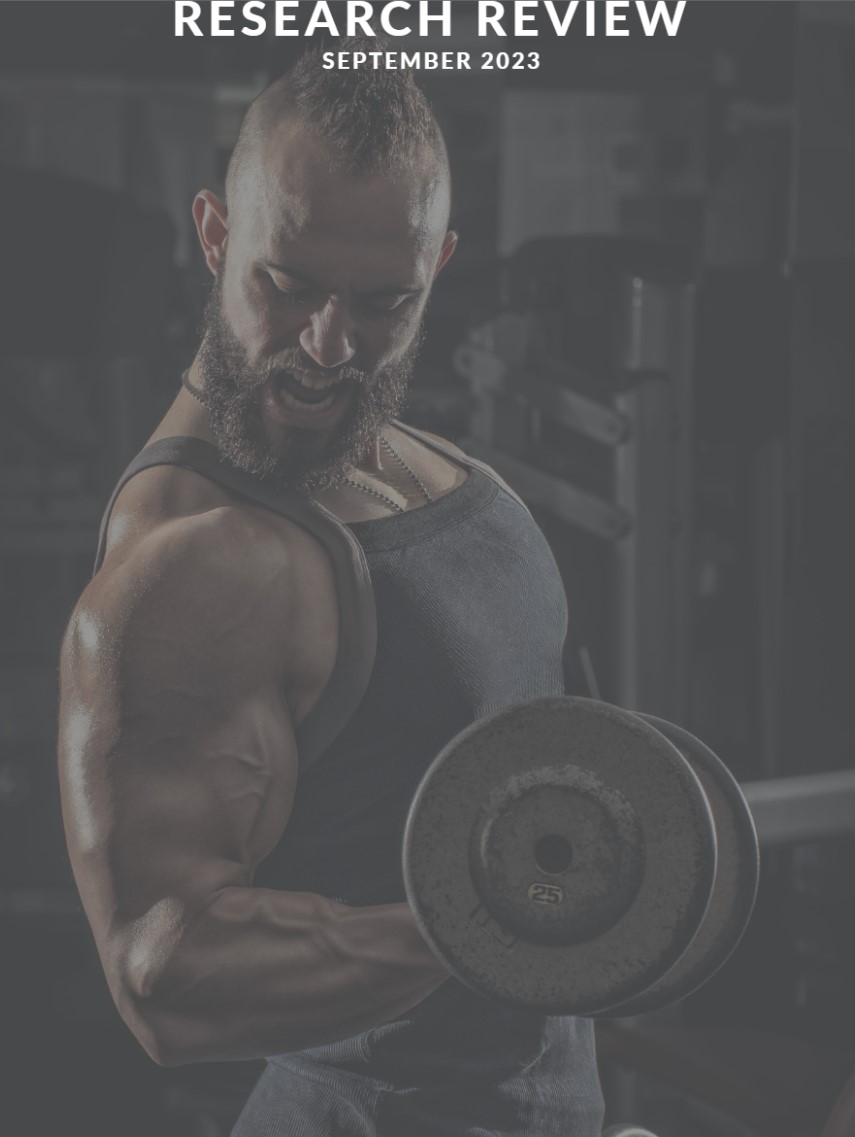 Research Review September 2023
The September 2023 issue of the Weightology Research Review is online!

Here's what's inside:
A Closer Look at Effects of Training with Different Proximities to Failure
More Evidence on the Potent Growth Effects of Training at Long Muscle Lengths
Collagen Peptides and Resistance Training: A New Frontier in Tendon Health?
Is Lacto-Resistance Training a Thing?
The Impact of Energy Balance and Energy Availability on Resting Metabolic Rate: What We Know So Far
Unveiling the Impact of Exercise in the Holistic Management of Type 2 Diabetes: Beyond Diet and Drugs
Subscribers get reviews of 6-8 different studies each month in mobile-optimized PDF and digital flipbook versions, and access to an archive of 300+ video and written research reviews, evidence-based guides, and Q&As.⁠
Want to see more? Click here to subscribe!
Want to see some example content? Click here!
Already a member? Log in here.
May the growth be with you!
- Brandon, Cody, Astrid, and James
---
Get the latest science on muscle gain and fat loss every month
Keeping up with the research is tough, so let us do the work for you. Consider signing up for the
Weightology Research Review
. We cover 8 studies per month and break everything down for you, so you don't need a PhD to interpret the data. You also get access to an archive of nearly 300 video and written reviews, evidence-based guides, Q&A's, and more.
Click here to learn more.
Want some sample content before you buy?