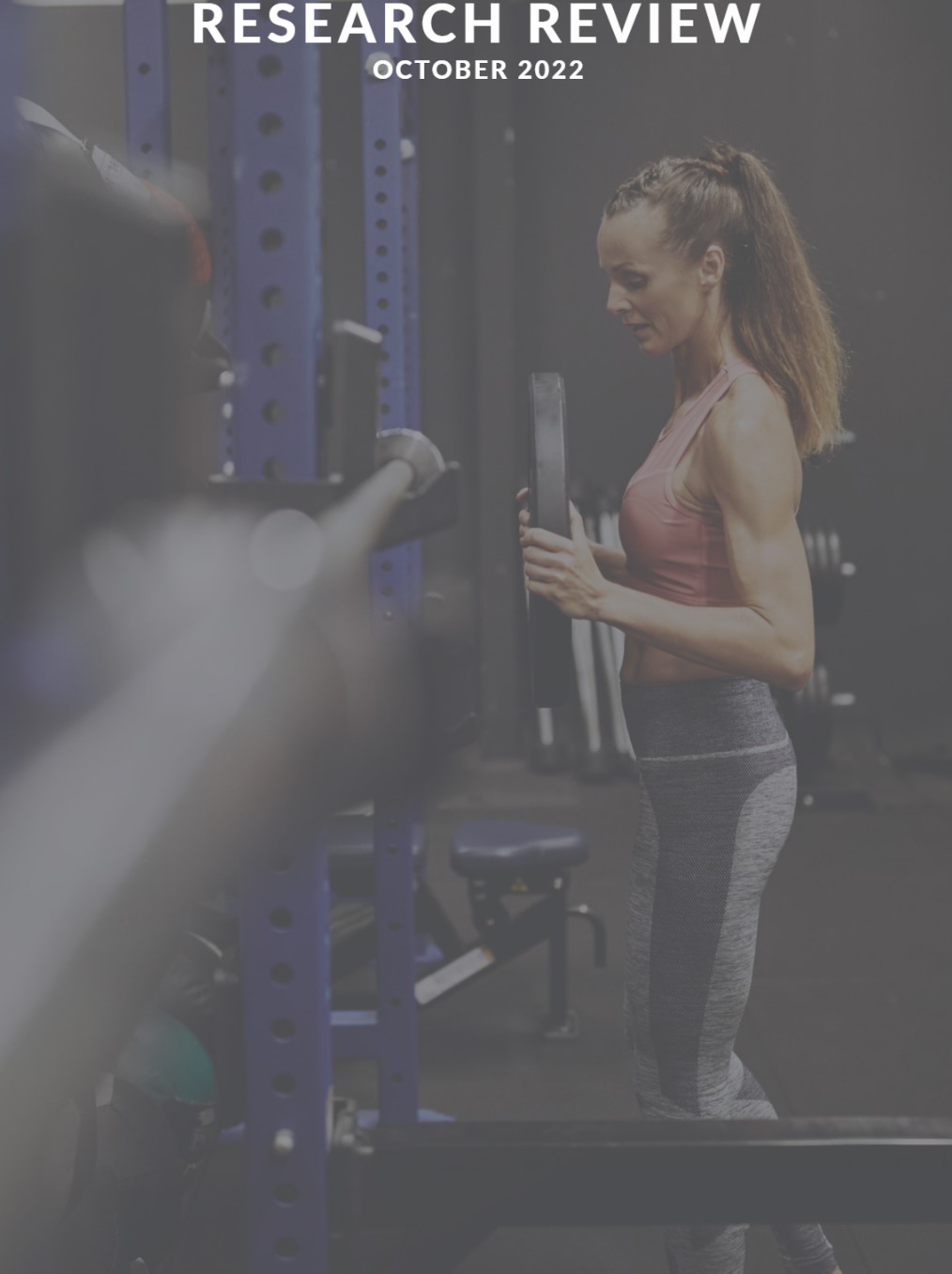 Research Review October 2022
The October 2022 issue of the Weightology Research Review is online!

Here's what's inside:
Can Regular Activity Snacks Translate to More Muscle Growth?
Eccentric Contractions Seem Crucial to Maximize Hypertrophy
Different Resistance Training Volumes but Similar Outcomes During a Fat Loss Diet
Inter-set Stretching - The Story Builds
The Battle of Progression Methods
Could Swimming Be Sabotaging Your Fat Loss Progress?
"Breakfast Like a King, Dine Like a Pauper" - Is This Good Dietary Advice for Weight Loss?
Subscribers get reviews of 6-8 different studies each month in mobile-optimized PDF and digital flipbook versions, and access to an archive of 300+ video and written research reviews, evidence-based guides, and Q&As.⁠
Want to see more? Click here to subscribe!
Want to see some example content? Click here!
Already a member? Log in here.
May the growth be with you!
- James, Brandon, Cody, & Astrid
---
Get the latest science on muscle gain and fat loss every month
Keeping up with the research is tough, so let us do the work for you. Consider signing up for the
Weightology Research Review
. We cover 8 studies per month and break everything down for you, so you don't need a PhD to interpret the data. You also get access to an archive of nearly 300 video and written reviews, evidence-based guides, Q&A's, and more.
Click here to learn more.
Want some sample content before you buy?