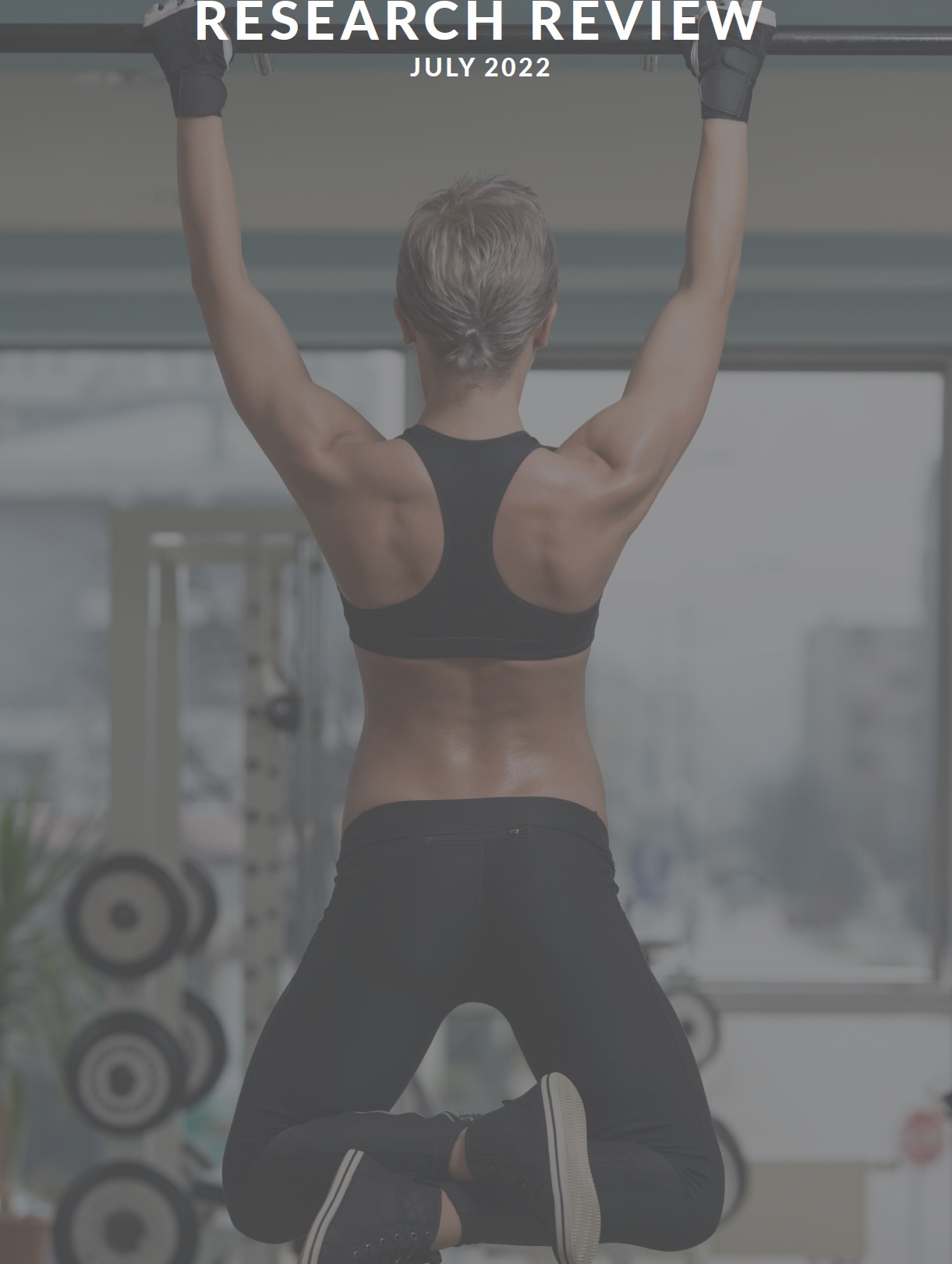 Research Review July 2022
The July 2022 issue of the Weightology Research Review is online!
Here's what's inside:
Orthorexia Nervosa - The Dark Side of Clean Eating
Can Replacing Read Meat With Other Protein Sources Reduce Cardiovascular Disease Risks and All-Cause Mortality?
Does Caffeine Need to Be in Your Pre-Workout Supplement?
Does Repetition Tempo Matter for Hypertrophy
Does Intermittent Fasting Twice Versus Once per Week with Weekly Calorie Intake Equated Enhance Fat Loss?
Light Bench Press Exercise Expedites Recovery After a High-Volume Bench Press Protocol
Subscribers get reviews of 6 different studies each month in mobile-optimized PDF and digital flipbook versions, and access to an archive of 300+ video and written research reviews, evidence-based guides, and Q&As.⁠
Want to see more? Click here to subscribe!
Want to see some example content? Click here!
Already a member? Log in here.
May the growth be with you!
- James, Brandon, Cody, & Astrid
---
Get the latest science on muscle gain and fat loss every month
Keeping up with the research is tough, so let us do the work for you. Consider signing up for the
Weightology Research Review
. We cover 8 studies per month and break everything down for you, so you don't need a PhD to interpret the data. You also get access to an archive of nearly 300 video and written reviews, evidence-based guides, Q&A's, and more.
Click here to learn more.
Want some sample content before you buy?