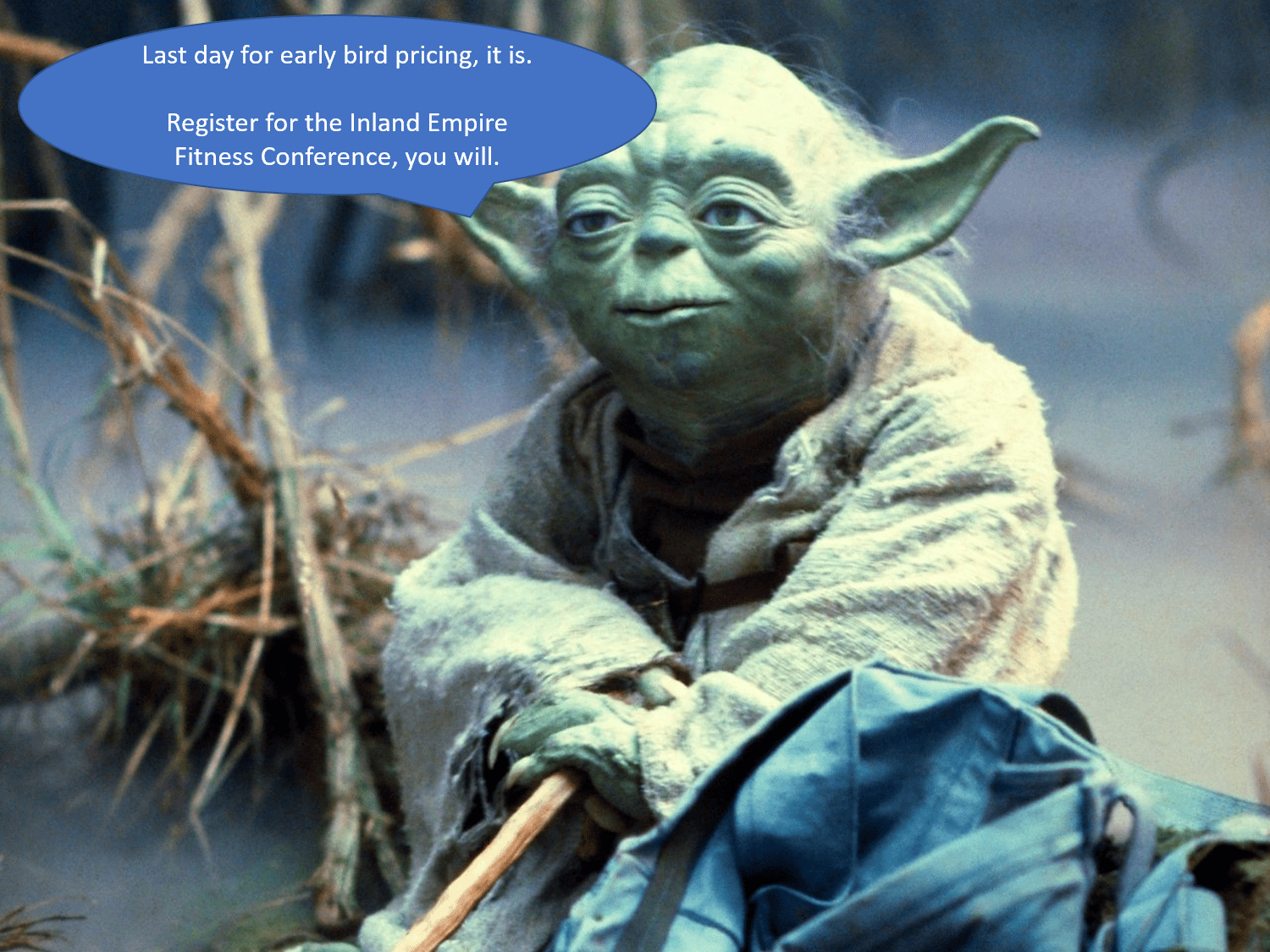 Last Day for Early Bird Pricing for Inland Empire Fitness Conference!
On April 6 and 7, I'll be speaking at the Inland Empire Fitness Conference in Spokane, Washington, along with other professionals in the industry like Nick Tumminello.  This is the LAST day to get early bird pricing!
I'll be presenting on the science of muscle hypertrophy.  There will also be a pre-conference event where I'll talk about improving critical thinking in the fitness industry.  This is going to be an AMAZING event.  In addition to Nick and I, here's the all-star lineup of speakers and their topics: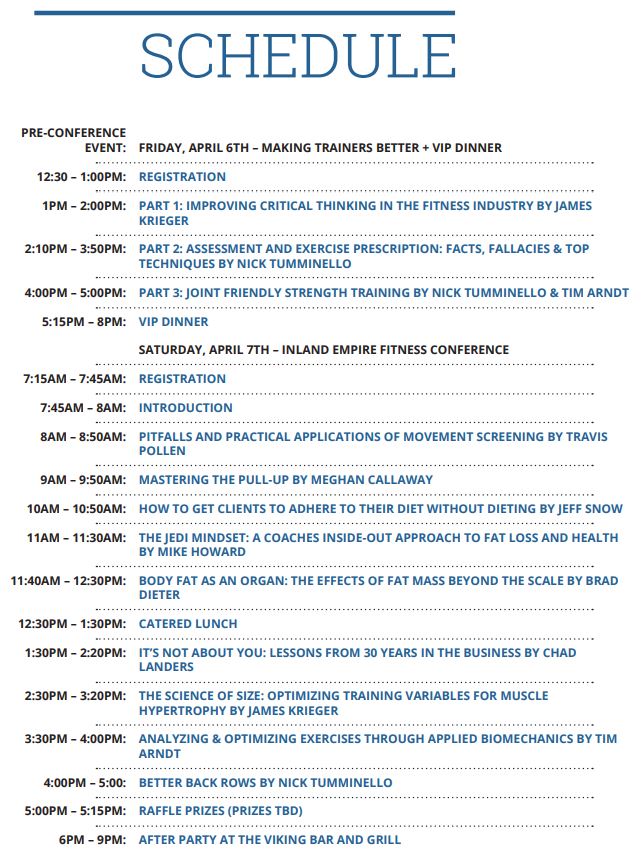 You can register for the conference here.  For a detailed pamphlet on the entire event, click here.
Hope to see you there!