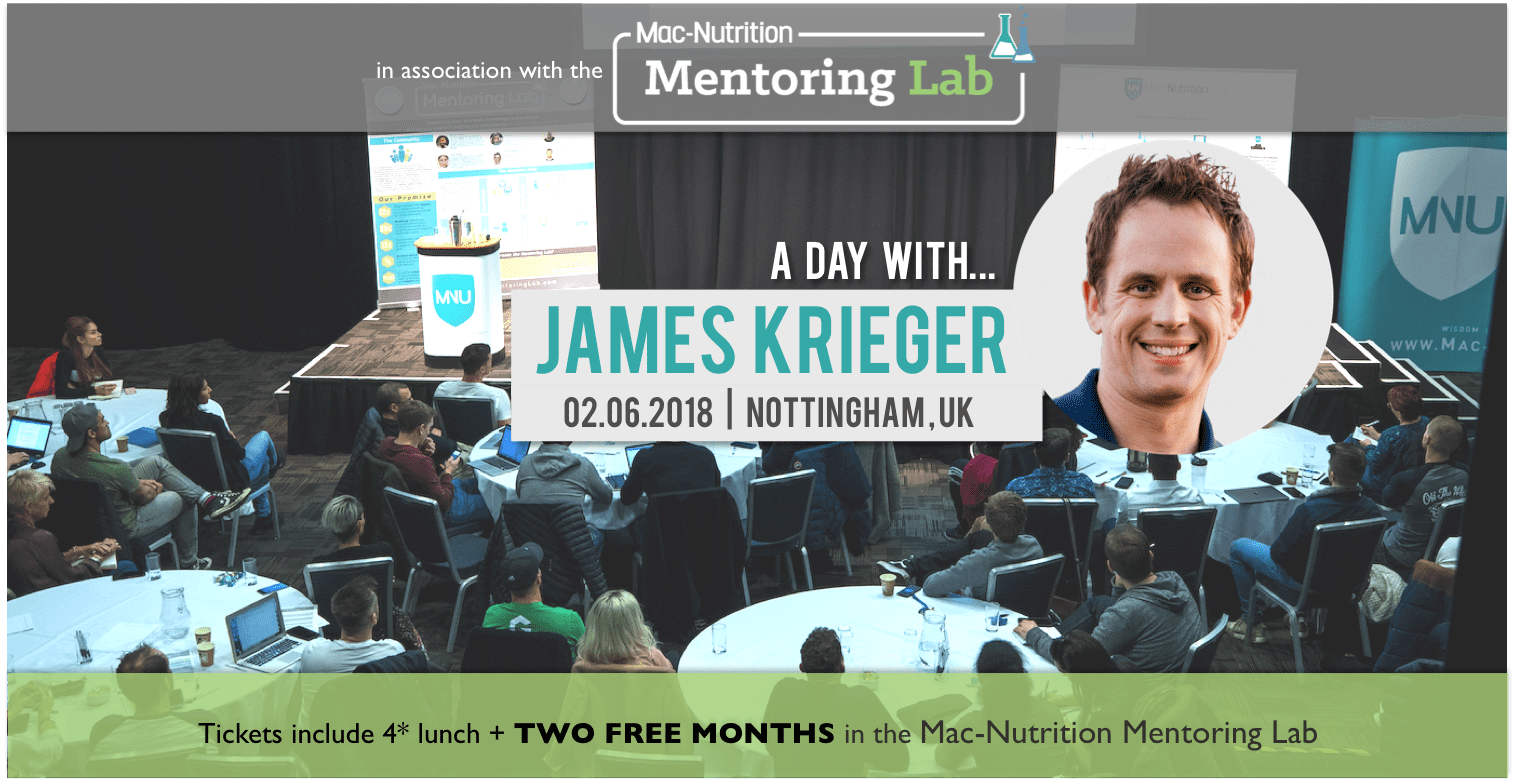 Just 2 Days Left To Get Early Bird Tickets for the MNU Event!
Do you want to get Krieger'd? Well you've got just 2 days to get early bird tix to do so!
I'm giving a FULL DAY of lectures in association with Martin MacDonald and the Mac-Nutrition mentoring lab on June 2nd.  I'm covering tons of cool topics ranging from hormones to dairy.  It's my only UK lecture date this year.
Go here for the details.  Hope to see you there!