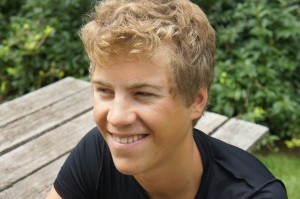 Imprüvism…The Science of Awesome
My colleague and Weightology Weekly subscriber Armi Legge has put a new site called Imprüvism...The Science of Awesome.  Armi's mission is to give you "the science-based advice and solutions you need to be more awesome."  Armi asked me to be on his Research Team and I happily obliged.  You'll recognize some names of some other scientific minds, including Dr. Layne Norton and Dr. Michael Shermer.  In the About section, Armi outlines how his site will contribute to the world of evidence-based health:
The foundation of health empowerment is the scientific method — the process of investigating different ideas, claims, and phenomenon based on the best available evidence. Here's why you can trust our content more than any other site in the world:

We cite every article with a complete list of references to well-conducted scientific studies.
We only cite studies that we've been able to review in their entirety – not just the abstract, but the full-text. If we couldn't get the full-text, we make sure you know.
Every article is written with detailed input from our qualified and critical research advisors. Each article goes through a scientific gauntlet of constant review to ensure its accuracy. We also consult guest experts whenever necessary.
We maintain an open and frequent dialogue with the top researchers in the fields of health, performance, and critical thinking. This helps us make sure we represent their work accurately, and are up to date on the latest findings.
We disclose any and all potential conflicts of interest — financial or otherwise — on every single piece of content and for each author and advisor.
We don't use paid ads. Instead, we let readers donate to what we call The Nerd Fund — a trust of money that is only used to buy full-text studies to improve the quality of our content.
When you click an affiliate link on our site, we don't get a cent of the money — it's all added to The Nerd Fund.
We focus all of our efforts on a few posts a week, each of which takes several months to complete. This allows us to give you an unparalleled standard of quality information you simply can't find anywhere else.
Pretty awesome if you ask me.  Make sure you check out his site.  He's already got a bunch of well written posts up with dozens and dozens of references.
---
Get the latest science on muscle gain and fat loss every month
Keeping up with the research is tough, so let us do the work for you. Consider signing up for the
Weightology Research Review
. We cover 8 studies per month and break everything down for you, so you don't need a PhD to interpret the data. You also get access to an archive of nearly 300 video and written reviews, evidence-based guides, Q&A's, and more.
Click here to learn more.
Want some sample content before you buy?