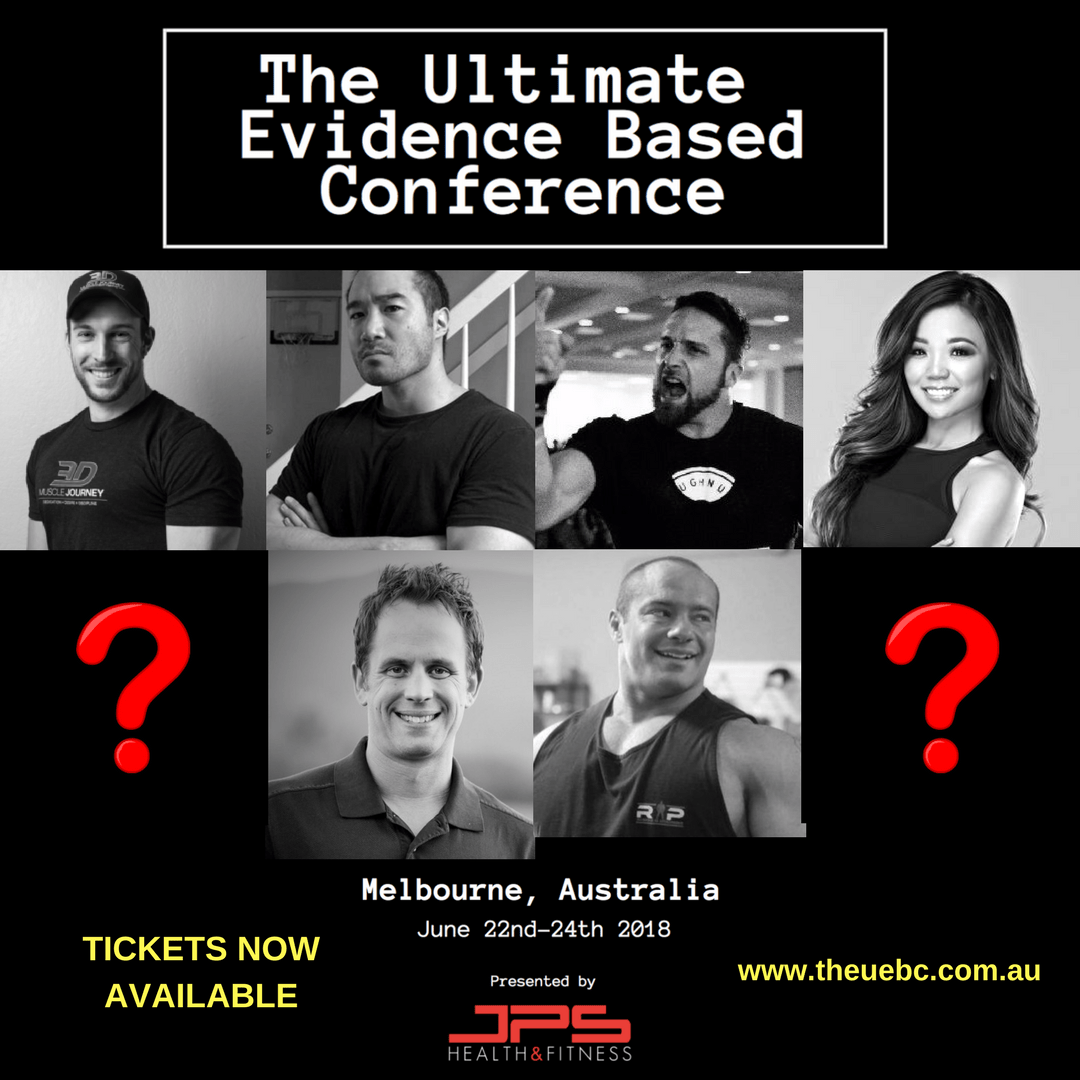 The ULTIMATE Evidence Based Conference!
Australia, prepare to get Krieger'd, Aragon'd, Helms'd, Lee'd, Israetel'd, Norton'd, and more!  I will be speaking along with other fitness greats Alan Aragon, Sohee Lee, Layne Norton, Mike Israetel, and a couple mystery speakers in Melbourne, Australia, June 22-June 24th.  Tickets are on sale now, and there are 10 early bird tickets left.
In the immortal words of Duke Nukem, "Come get some!"