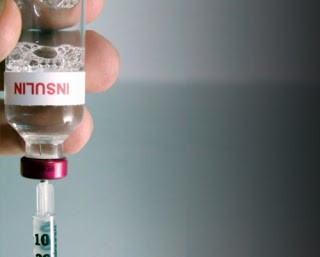 Some Rebuttals to the Critiques of My Insulin Series
Some of you may already know that Jimmy Moore posted a series of opinions from various well known individuals within the low-carb community, critiquing my series of articles on insulin.  I hope to draft some rebuttals in the future, but lately I have been inundated with other priorities and have also been sick.  Many of you may not know that I have a full-time job outside of this website as an analyst for a health and wellness company, which takes a big chunk of my time.  On top of that, I am a part-time day trader, I have been under deadlines to write articles for the next issue of Journal of Pure Power, I am occasionally teaching a weight loss coaching course, and I am still working on getting the subscription site for Weightology Weekly set up.  And this is not to mention just the everyday responsibilities such as my relationship with my wife and family, daily chores and household work, and trying to get some time to rest as well!  So I do apologize to people that have left comments on my blog posts and articles for which I have not had a chance to respond yet.
In the mean time, Carb Sane has posted an excellent set of rebuttals to the opinions that Jimmy Moore posted.  You can read parts I, II and III.  Read through the comments as well.  Carb Sane has a very sharp mind for science.  She is a low carber herself, but she can't stand the way that many in the low carb community have bastardized and misrepresented science in the name of low carb dieting.  She does an excellent job of exposing the scientific errors of many low carb gurus such as Taubes and Eades.